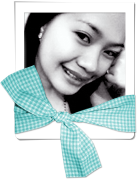 THE AUTHOR
I'm a little bit of everything all rolled into one. Made, born and raised in the Land of Promise – Davao City, Philippines and now living in the Promised Land – Salt Lake City, Utah.
married to a nurse, mommy to two boys, bs psychology graduate, got 2 sisters and 1 brother, harmless unless provoked…
This is a place for my random thoughts, rants, reviews, digital scrap creations and everything else under the sun!